I have been performing my solo concert series since 2014.
And Iam very happy to present my first production of 共鳴ーResonance (premiered 2014)
at Warwick Center for the Performing Arts on Saturday 16 February 2019.
It is about 2 hours away from NYC. If you live near, or you can take a bus from Port Authority!!!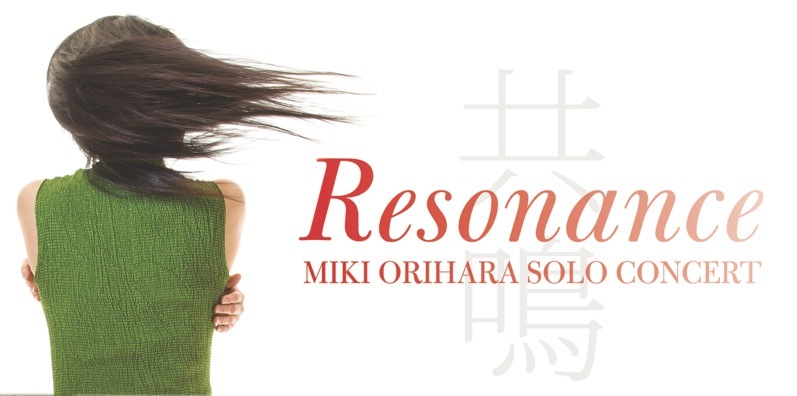 In 2014, I first started this solo concert series. I have the idea of 5 concerts to full fill my plan.
In 2013, my mentor Yuriko, received the Foreign Minister's Commendation from the Japanese
government, recognized for her outstanding achievements in the field of dance and for her
contribution to relations between Japan and the United States.
Through dance she promotes culture exchanges and inspires collaborations between
different American dance companies, cultural institutions, and government agencies.
Yuriko was born in San Jose, California.
Her father passed away with the break of flu. Her mother sent her to Japan to avoid her catching
this flu. During her time in Japan, she studied with one of the Japanese's pioneer of modern dance,
Konami Ishii. With Konami, she learn and danced "Dance Poem".
Came back to US after Yuriko finished her school in Japan, then WWII started. She was sent to the internment camp in Arizona. She started to teach dance to women and children in the camp,
and formed a company to perform. This company was the only people allowed to go out side
from the camp to perform!
After WWII, Yuriko decided to come to NY. She was working as a seamstress to make living.
Then she went to Martha Graham studio to take class - there are many interesting story
but I am making it very short. After a short while, she was invited to join the company.
Martha creates her works by using her dancers. Yuriko was very influential to Martha.
There are many works that she created movements which I learn during my time
in Graham company.
I met Yuriko in 1981.
My nick name was "Graham cracker" at the Ailey school.
After finishing my scholarship from the school, I could not get another year because
President changed and government change the regulation for international students changed -
No scholarships to international students!
So I was going back to Japan. During my scholarship year, I didn't see much performances,
since I was taking 4-5 classes everyday, i was so tired... So I decided to stay few more months
before I head back to Japan. I took classes, went to see everything possible
- musicals, theatre, dance, and music.
The last thing I was going to do before I leave, was taking Peggy Lyman and Peter Sparling's
workshop at Kazuko Hirabayashi Studio. There was an audition to get in, they only take
15 dancers to this class. Somehow I passed!!! And I learn so much in this workshop.
Peggy said to us in the end of this workshop, "there will be an audition - Graham company and
school, you all should go and try". So I went too!!! At the door, there was a receptionist,
he looked at me and said "do you have a green card? are you an American?" I didn't even know
what was "green card" so i said "no i don't have, and I am Japanese" then he told me,
" you can not take this audition".
I was shocked... oh well... one thing that I thought America is very open
but not really... it is very limited...
That moment Peggy came down from upstairs, saw me and asked why I am not changed. I told her, and she said to the receptionist " She is ok to take this audition" and said to me " go change!"
So I did. Changed and took this audition.
After the audition, I was told, since I am not an American, they are not able to take me as a scholarship student but if I am interested to come to the school. Then I thought,
I WILL TRY!
I have to call my parents. Collect call to let them know I will stay another year.
My mother was very cool but my father was " I thought you are coming back...". He was very
disappointed by my demand... But he was happy that I wanted to stay to study little more
- - - -well this little more became over ALMOST 40 years now...
So I went to the Graham school.
316 East 63rd Street Studio.
I was told to take Yuriko's class. But she was not teaching regular classes but only for 1 or 2
weeks workshop. Then her workshop happened. The second day, she looked at me said
"are you Japanese?" and I said "yes". Then she started to talk to me in Japanese!!!
Then all students became so nice even though those who stepped on me, or elbowed me!!!
They were wondering what she is saying to me. I was just taking everything possible and it was
so much fun. I had a greatest time learning so much.
Then Yuriko became my NY mother, and her family became my NY family.
Her husband Charlie always asked me what I am doing, when I have some questions he
helped me to think differently and he wrote so many letters to my parents to allow me to
study one more year, and that kept on going... for few years... Her daughter Susan is like
my cousin. We became parters for our DVD project to create Martha Graham Dance technique
video, we released the first level in 2018, and now working on the next level.
To be continued...