アムステルダムに来ています。
We are in Amsterdam.
SPは夏に教えるのは今年15年目、私は3年目。
ヘニーユリアンスタジオ
は7月のユリダンスに来ているカンパニーのダンサーが教えたり、ワークショップが沢山。
It is SP's 15th year back to teach at Henny Jurrien Studio and it is 3rd for me to teach here.
There is July Dance Festival in Amsterdam so many dance company comes here and
many of them teach workshops at this studio during this festival.
SPは毎日朝のバレエクラス。私は先週、クラスとレパートリーを。
SP teaches morning Ballet classes , this is his second week.
I taught technique and repertory last week.


今年で4回目になるスタディーアブロードプログラム。SPの学校
ハートスクールのダンス科
から今年は10名のダンサーが参加。こちらに来てすぐに私達の泊まっているアパートにてディナー。
This is the fourth STUDY ABROAD PROGRAM from the Hartt School Dance division. and this year, 10 dancers are here with us. They are taking many different workshops and attending performances. We had a gathering at place we are staying. Very nice apartment!!!
close to studio and street market!!!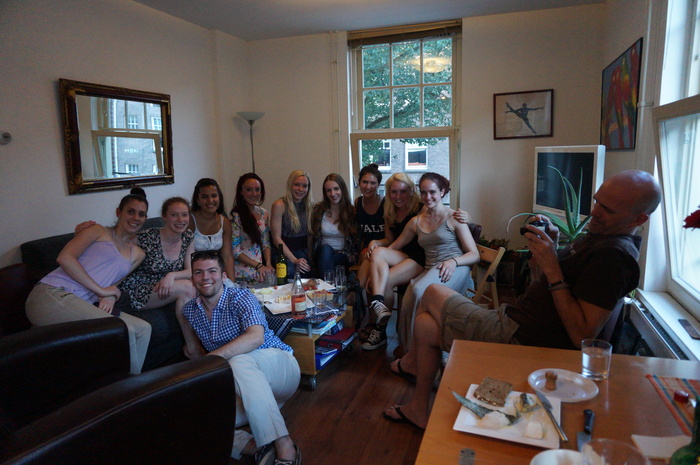 初めての海外旅行ということでいろいろな話を沢山する。
for some of them, this is the first trip to outside of US!
私のワークショップ、今年もジョナサン、リアナはトロントの大学を卒業したばかり、ウトレヒトからレベッカ、サンフランシスコからファニー。
this picture was taken after our showing. Jonathan from Amsterdam, Liana from Toronto, Rebecca from Utrecht and Fanny from SF.(LーR)
I missed other dancers... not good with taking pictures...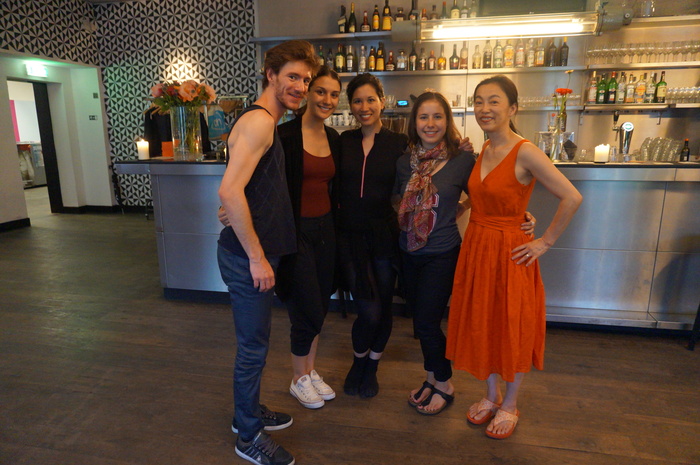 レパートリーのクラスは最後の金曜日にちょっとしたショーイングもしました。1週間で、どんな事が習えるか。踊りをとしてテクニックとの関係を話す。終わった時に、グラハムのテクニック、今まで思っていた物と違う!という感想をきいた。
テクニックと踊りが結びつきにくいグラハム。もう少し皆に分かったもらいたい。。。
in the rep class, we talked a lot about how to connect class(technique) to dance(rep).
Often i have to stop and teach certain exercise so they understand how to prepare and use body.
今週に入ってすぐハーグにある世界中で最も有名なダンスカンパニーである
ネザーランドダンスシアター
に行く。SPの友達がディレクターだった、そしてその友達は今カンパニーのディレクターの一人。ファーストカンパニーはツアー中、セカンドカンパニーもツアー中、でも一日だけ戻ってきていて、カンパニークラス、リハーサルとあるので、
ハートスクール
のダンサー達はカンパニークラスをとって、その後リハーサルを見学。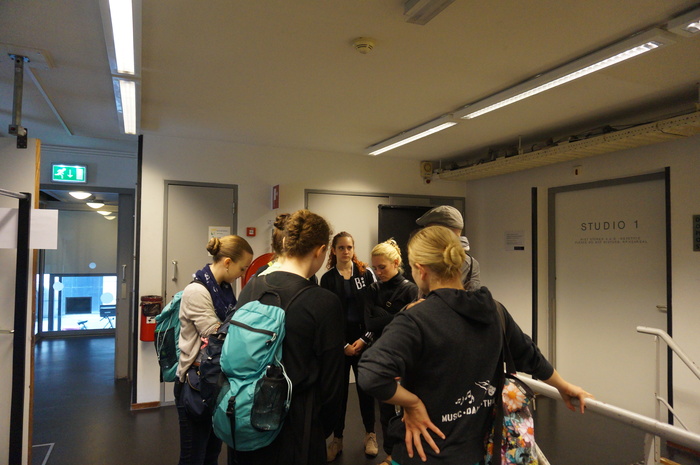 the beginning of the second week, we visited the Hague. The most famous dance company in the world now is
the Netherlands Dance Theater
.
Dancers from
The Hartt School
took a company class of NDT2 and watched their rehearsals.
NDT and NDT2 were on tour but NDT2 was in town for a day, and they have class and rehearsal. some injuries, so they have to put new
dancers in pieces.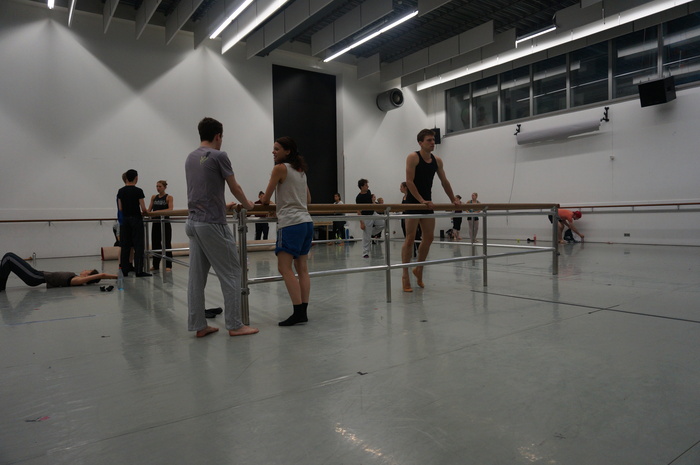 沢山のワークショップをとって、最高峰にいるダンサー達のクラス、リハーサル風景を体験して刺激になったことと思う!
私も若かったら・・・
頑張るかなぁ〜〜
Experience many different dance performances, workshops and taking class with top dancers and watch their rehearsal...
If i were young...
I guess I have to work hard...